WE ARE A CHILDREN'S AID SOCIETY
ONTARIO'S CHILDREN'S AID SOCIETIES (CAS'S) ARE NOT-FOR-PROFIT AGENCIES THAT PROTECT CHILDREN FROM PHYSICAL, SEXUAL, AND EMOTIONAL ABUSE AND NEGLECT. FOR MORE THAN 100 YEARS IN ONTARIO, THESE SOCIETIES HAVE BEEN KEEPING CHILDREN SAFE, HELPING PARENTS BUILD HEALTHY FAMILIES, AND PROVIDING SAFE AND NURTURING ENVIRONMENTS FOR YOUNG PEOPLE.
OUR VISION
Children and youth growing up in their Families, Cultures, and Communities
We believe the best place for kids to grow up is their own family. That's why our primary goal is to keep families in crisis together. If that's not possible we will turn first to extended family for help. Foster care will always be a last resort and temporary as we search for permanency and connection to family. If a child must be permanently separated from their parents, then we will find them a permanent home and family. We'll preserve and promote the culture and community of the child's family. They will know where they come from and who they are connected to. Every child in our care will experience a safe and nurturing family. That's what our vision means.
We're making the biggest change in more than 125 years of service – we're putting family, culture, and community at the center of the work we do with families keeping children safe. Our new Strategic Plan is a major shift in how we will work with kids, families, partners, and the community.
We've always been focused on the well-being of children. But in the past, such as with Indigenous peoples, we've sometimes failed to look beyond the child to how the child is connected to family, culture, and community. We've come to believe that these connections are essential to a child's wellbeing, too. Every child needs to know where they come from and who they're connected to. The outcomes for the kids we serve are always better when these bonds are strengthened. That's why we're refocussing our work so that we see every child in the context of their connections to family, culture, and community. And we will preserve and promote those connections. For that, we will need to make fundamental changes to what we do and how we do it. That's why this is such a monumental change for our Agency.
We've learned some hard lessons in the last 125 years about culture and community. One important lesson is how our colonial approach of the past has done harm to the Indigenous families we serve. Our Agency and the Ontario Association of Children's Aid Societies have both acknowledged our participation in and apologized for our actions in the past, including the Sixties Scoop. In the spirit of Reconciliation, we have started walking a new road with First Nations, Inuit, and Métis peoples. We have already begun mandatory training for staff, started a dialogue with indigenous communities, and more. But, the number of indigenous children in care still remains disproportionally high. The same applies to African-Canadians. We're addressing these issues with our new Vision and our new Strategic Plan. Our Vision puts a child's culture and community first so that the children we serve will know where they come from and who they are connected to. We will be guided by our commitment to diversity, equity, and inclusivity. It also commits us to be guided by Indigenous peoples and other communities as we move forward on Reconciliation.
Our new Strategic Plan is going to have a major impact on the kids and families we serve but also on our community service partners and the community as a whole. We're going to be doing things differently. That'll take time – time for us to begin making changes and time for people to understand what we're doing.
The kids and families we serve need your help. The issues they face, like domestic violence, mental health, and addiction, can't be solved by our Agency alone. These require a community solution. If we work together, we can make a meaningful difference; for kids and families; for our community. That's why we need people like you to know, understand and advocate for the people we serve. Add your voice to ours to call for action and change.
There are things you can do right now to help. Join us as a Foster Parent or Volunteer. Donate to some of our critical charitable programs. Follow us on social media. Connect with us. Give us feedback about our progress. Making a difference is easier than you think.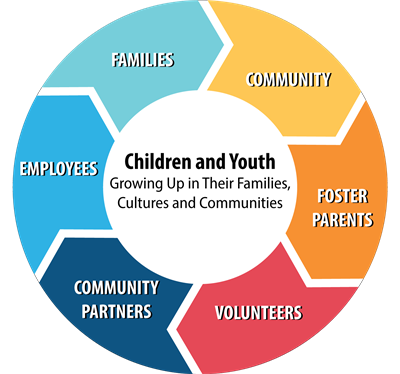 GUIDING PRINCIPLES
Nothing about You without You and Your people…
Inspired and Inspiring learners…
Wellness in every step of the journey…
Family Engagement
 Safety and well-being through collaboration with families, their networks, and community services.
Connections and Opportunities
 Children and youth are socially connected, have a sense of belonging, and are equipped for a promising future.
Culture of Wellness and Growth
A learning organization that promotes wellness and professional growth.
Accountable and Transparent
 Take responsibility for our work, relationships, and results.
 Voices of those we serve and employ are evident in our evaluation.
 Publicly report our results.
Anti-Racism / Anti-Oppression
 We acknowledge that racism, anti-black racism, and social inequity negatively impact outcomes. 
 We will be guided by our commitment to diversity, equity, and inclusivity.
Truth and Reconciliation
 We acknowledge that our colonial approach causes harm to FNIM families and communities. 
 We pledge to be guided by FNIM communities as we move forward in humility and hope.
Norma-Jean Barrett
Chairperson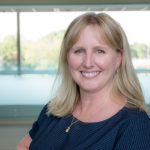 Dr. Sarosh Khalid-Khan
Vice Chairperson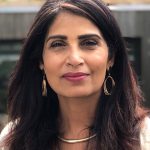 Daphne Mayer
Secretary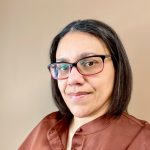 Matthew Funnel
Treasurer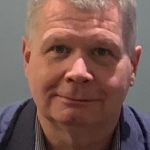 Dr. Kate Brennan
Member
Dr. Hugh Guan
Member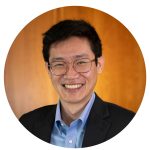 James Iseghayan
Member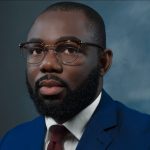 Constantin Mugenga
Member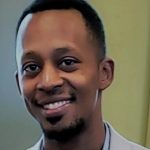 Dr. Mona Rahman
Member